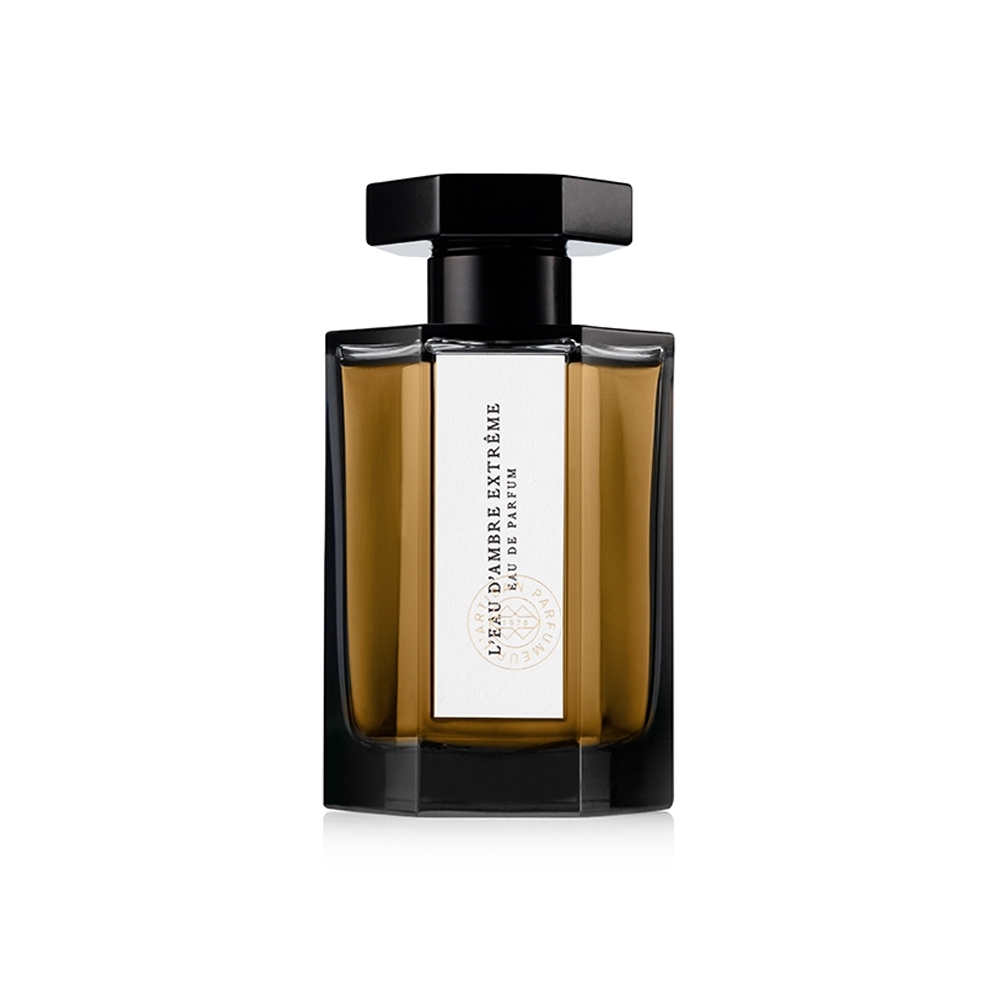 L'eau D'Ambre EDP 100Ml
A trip into the opulence of Arabian nights in the 1930s. The scent of luxurious furs, of an oriental breeze, waves of amber and gold spices. L'Eau d'Ambre Extrême is a more complex and intense rendition of the original, L'Eau d'Ambre, one of the earliest scents in the L'Artisan collection. Master perfumer Jean-Claude Ellena has created a bold oriental with Amber as the main theme. Exotic and luxurious, L'Eau d'Ambre Extreme features Cardamom, Nutmeg, Cinnamon and Mace - all unmistakably oriental and reminiscent of an exotic Eastern spice market.
The powdery Vanilla and floral notes enhance the Amber accord, creating a mysterious and dreamy oriental. It is the most voluptuous of elixirs - a synergy of the most precious materials used in perfumery.

NOTES
Top: Nutmeg, Cardamom, Cinnamon, Mace
Middle: Turkish Rose, Patchouli
Base: Amber, Vanilla

HOW IT WEARS
L'Eau d'Ambre Extreme is the ultimate soft and somewhat 'vintage style' Amber fragrance for true Amber lovers. This is the Extreme version so it is concentrated and long lasting but sits snuggly close to the skin. We get around 8 hours, sometimes longer with this Amber heaven!

LORE LOVES
We love this classic scent from the L'Artisan range, it feels so opulent on the skin. We get such a sense of luxury from L'Eau d'Amre Extreme and the Amber note is so warming, gentle and comforting, just like the most sumptuous cashmere wrap.

PERFUMER
Jean-Claude Ellena

ABOUT THE BRAND 
L'Artisan Parfumeur, the original niche perfume house was launched in 1976. The iconic French perfume house has paved the way for niche perfumes, while working with some of the world's best noses. L'Artisan Parfumeur continues to innovate and create artisan, niche perfumes. A perfume collection for the perfume connoisseurs, L'Artisan's signature perfume style remains at the forefront of the niche perfume world setting trends and creating unique masterpieces.

FREE RETURNS
Love your fragrance or return it for free. Learn more about The Lore Promise here. 
1 in stock