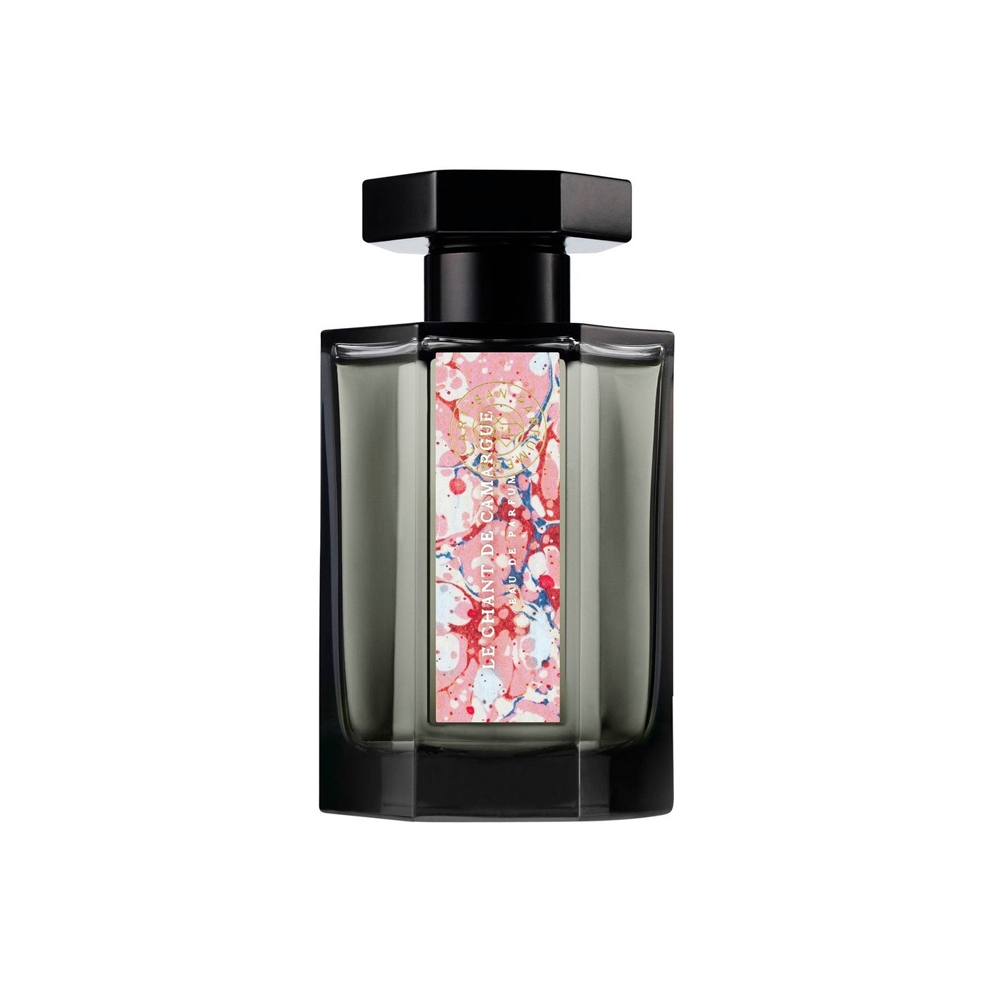 Les Paysages Le Chant De Camargue EDP 100ml
Le Chant de Camargue is a part of the Les Paysages collection from L'Artisan Parfumeur - a collection telling the story and paying homage to the beautiful French landscape. As nature plays such an integral role in the L'Artisan Parfumeur story and inspiration, the Les Paysages collection showcases the best of France. Featuring the finest flowers and plants, Alberto Morillas' collection under L'Artisan Parfumeur takes us on an olfactive journey through France. Le Chant de Camargue takes us to the incredible landscape of the south of France, Camargue. Sometimes referred to as the 'Wild West of France', Camargue is a rural coastal landscape known for its panorama of rice fields, ancient villages and lagoons. A nature lover's paradise, Camargue is known for its wildlife, particularly pink flamingos. Le Chant de Camargue (translating to Camargue Song) pays tribute to this beautiful landscape with the soft milky rice note, a gentle creamy Sandalwood and a clean almost powdered tone to create a feeling of absolute tranquility.

NOTES
Top: Calabrian Bergamot
Middle: Camargue Rice, Paradisone, Hedione
Base: Sandalwood

HOW IT WEARS
Le Chant de Camargue has the definite tone of Rice that comes through, yet also a slightly powdery clean note with it (probably from the Hedione). Sandalwood creates depth yet isn't too obvious to turn it into a heavy woody fragrance, Le Chant de Camargue almost smells like clean linen in the most lovely possible way. The longevity of this scent is great, it is strong and lasts really well, we get at least 8 hours on the skin every time.

LORE LOVES
We love wearing Le Chant de Camargue when we want something to feel clean and cosy at the same time. There is something so comforting to this fragrance. It has a clean tone yet the depth of Sandalwood creates beautiful longevity. It is easy to wear anytime as it is unique yet also skin-like so it never overpowers, it has almost an airy quality to it. We love the gentle intensity in this beautiful fragrance.

PERFUMER
Albert Morillas

ABOUT THE BRAND 
L'Artisan Parfumeur, the original niche perfume house was launched in 1976. The iconic French perfume house has paved the way for niche perfumes, while working with some of the world's best noses. L'Artisan Parfumeur continues to innovate and create artisan, niche perfumes. A perfume collection for the perfume connoisseurs, L'Artisan's signature perfume style remains at the forefront of the niche perfume world setting trends and creating unique masterpieces.

FREE RETURNS
Love your fragrance or return it for free. Learn more about The Lore Promise here. 
1 in stock