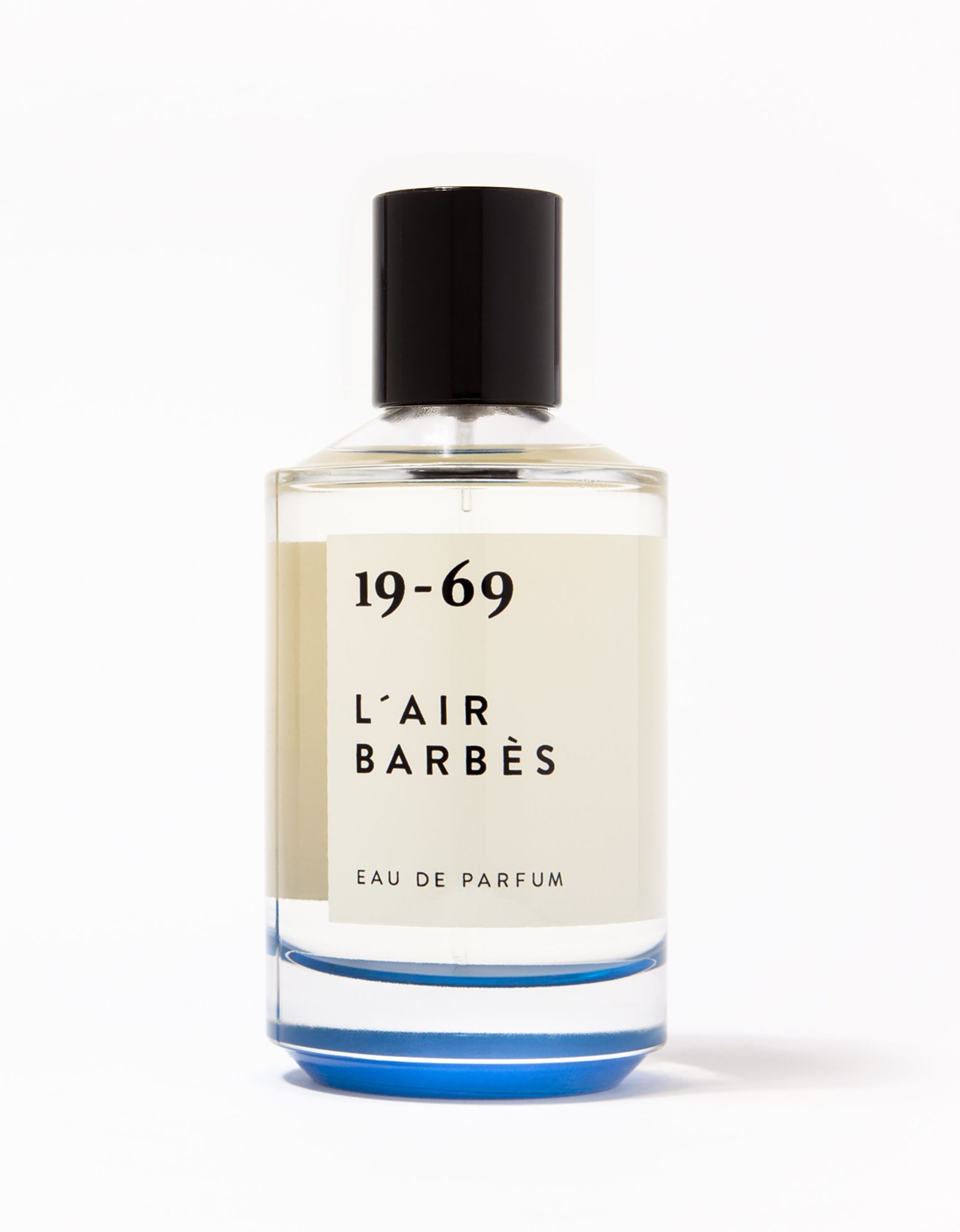 L'air Barbès EDP 100ml
The perfume L´air Barbès is a tribute to Paris, capital de la mode. Evocative of Paris´ different personas such as the concrete alleyways, le banlieue and the area Barbès – Rochechouart. Cold, light and fresh.

"I was in my teens when I first discovered Helmut Newton´s picture that made YSL´s Le Smoking iconic. The genderlessness really made a big impression on me. With stark monochrome simplicity, Newton created a piece of iconography. In the making of L´air Barbès I was strongly influenced by the androgyny in this picture." Johan Bergelin

NOTES
Top: Aldehyde, Fresh Lemon, Bergamot
Middle: Concrete, Ylang Ylang Extract Oil, Tuberose
Base: Ambrox, Orris, Cummin Seeds, Ink, Leather, Dry Woods, White Musk

PERFUMER
Johan Bergelin

HOW IT WEARS
L'air Barbes opens with an incredibly fresh, smooth and airy tone - clean and almost skin-like, it develops into the mineral and refreshing goodness of Concrete in such an interesting way that takes the fragrance from fresh to uber unique. Slightly warm, the notes of the florals are subtle and the Ink and Leather note come through as the fragrance settles. A really refined yet interesting fragrance with holding power - generally around 7 to 8 hours as it really softens on the skin.

LORE LOVES 
We love the soft cleanliness of this fragrance that sparks out interest with such unique tones of Concrete, Ink and Leather. This fragrance smells grey but not in a bland, boring way - L'air Barbes is a tonal grey scent in a modern, androgynous and Scandanavian simplicity kind of way.

ABOUT THE BRAND
Founded by Swedish artist and product developer Johan Bergelin in 2017, 19-69 is a fusion of artists from Scandinavia, France and Italy working passionately on this collection. 19-69 is a range to push boundaries and explore art. Based on iconic moments throughout history, 19-69 represents freedom, tolerance and counterculture.

FREE RETURNS
Love your fragrance or return it for free. Learn more about The Lore Promise here. 
1 in stock