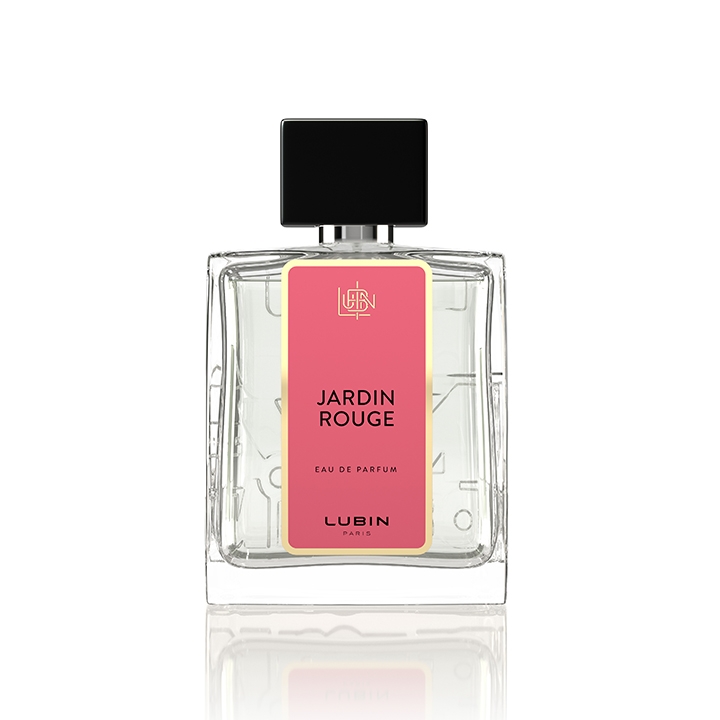 Jardin Rouge EDP 75ml
Part of the 'Evocations Collection', telling the story of the scent of specific locations – sweet, unspoiled, eternal nature. Inspired by a Boston garden in springtime. Scarlet oaks, American Holly and Raspberry have all earned this secret red-hued Boston garden its nickname: le Jardin Rouge. But in springtime, its magnolias explode with their huge white blossoms and incredibly intoxicating scent, providing the backdrop to a whirlwind of floral, fruity, fresh and musky notes. The perfectly red and white garden represented in scent to create a juicy, floral fragrance. The red represents the juicy, fruity playfulness and the white showcases the beautiful springtime flowers in full bloom creating somecolured layers to the red garden.

NOTES
Top: Bergamot, Pink Peppercorn, Blackcurrant
Middle: Rose, Wallflower, Magnolia, Raspberry
Base: White Musk, Sandalwood, Oak Moss

PERFUMER
Thomas Fontaine

HOW IT WEARS
A fruity floral, you can expect this fragrance to last around 7 hours. Jardin Rouge is a gorgeously juicy Rose fragrance – the Berry notes create a sharp, and fruity playfulness while the florals soften their intensity. We found the projection did soften in the dry down slightly, but it was still very much present.

LORE LOVES
Loud and vivacious with no regret, Jardin Rouge is rich floral with creamy Sandalwood, delicious hints of Raspberries, and a fresh touch of Pink Pepper. The Bergamot opens the scent just like bright and clear skies on the perfect springtime day, the Blackcurrants and Raspberries are ripe for picking and aromatic. The Rose comes bursting in, loud and proud. This is a fun, fruity and very floral scent for those who are louder than life and want a fragrance to match.

ABOUT THE BRAND
Born in 1774, Pierre-Francois Lubin lived in a period thought to be the most eventful in France's history. He began his career as a perfume apprentice at the age of 10 to the famous Jean-Louis Fargeon in 1784. During this time under Fargeon's tutelage, Lubin came to be entrusted with the beauty recipes of the French Royal Court. Fargeon came from a dynasty of expert perfumers and was Marie Antoinette's official fragrance supplier. Renowned as the 'holder of the secrets of beauty of the old court of France' and thanks to his illustrious patronage, Lubin became the favourite perfumer of many European Courts. In 1821, he became the appointed official supplier of the King of England George IV. Then, in 1823 perfumer to the great Tsar of Russia Alexander I.

FREE RETURNS
Love your fragrance or return it for free. Learn more about The Lore Promise here. 
1 in stock