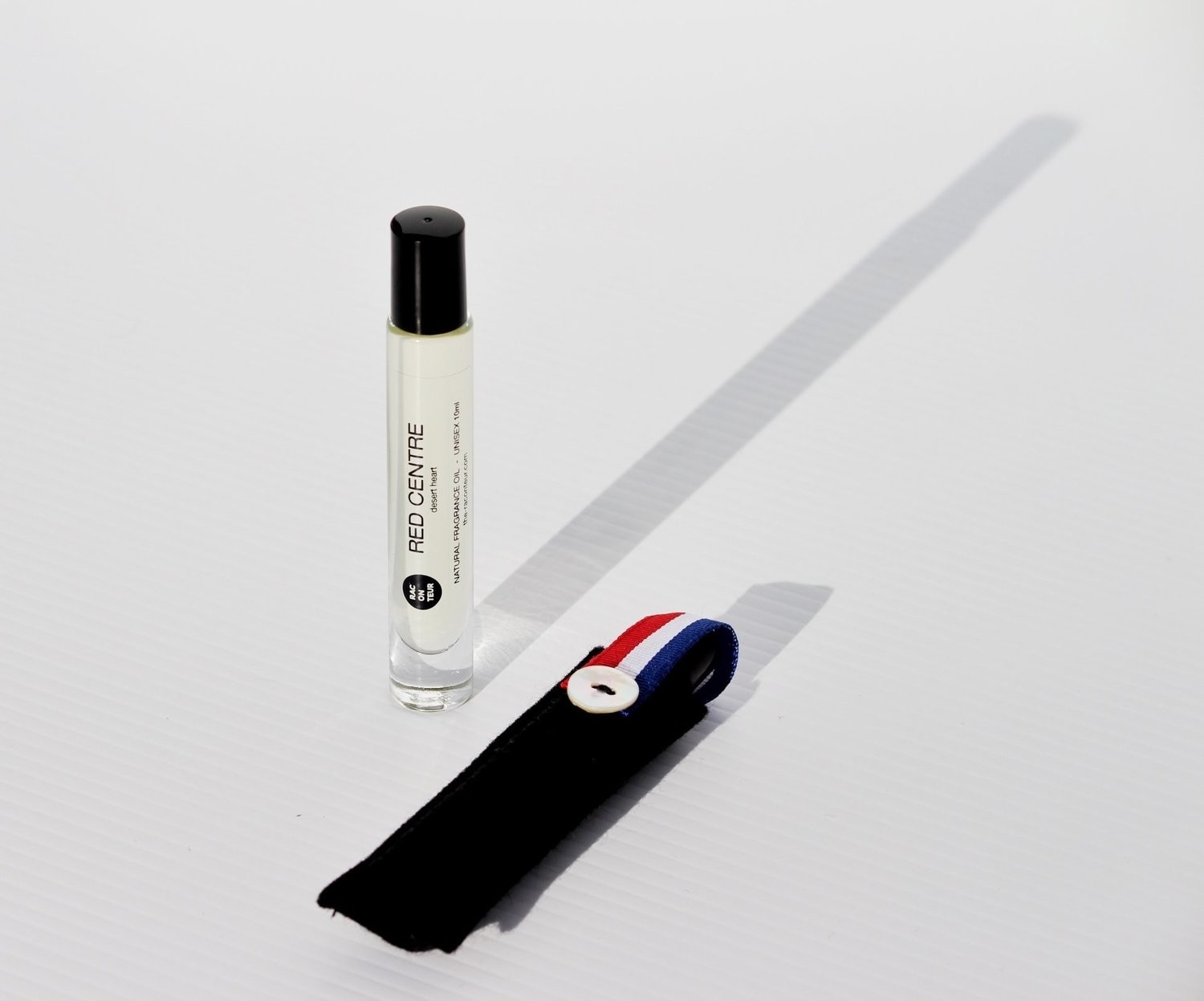 Fragrance Oil – Red Centre 10ml
DESERT HEART
A bountiful base of native emerald cypress recalls the vast desert plains that surround Uluru while fresh mint bush and the fruity tones of wild berries signify a kaleidoscopic feast. The gentle embrace of sandalwood quietly opens up a calming and spiritual dimension.

This fragrance oil is 100% natural. It is made of essential oils, plant absolutes and natural isolates. It doesn't contain any synthetic ingredient whatsoever. So it is free of all toxic chemicals, parabens, phthalates and other synthetic gimmicks designed to make the fragrance last an entire day.

Apply liberally from your wrist to your elbow, across your chest, and from your earlobe to the base of your neck. Do this every 3 hours or whenever you need to refresh your mood.
Out of stock
Get an alert when the product is in stock: