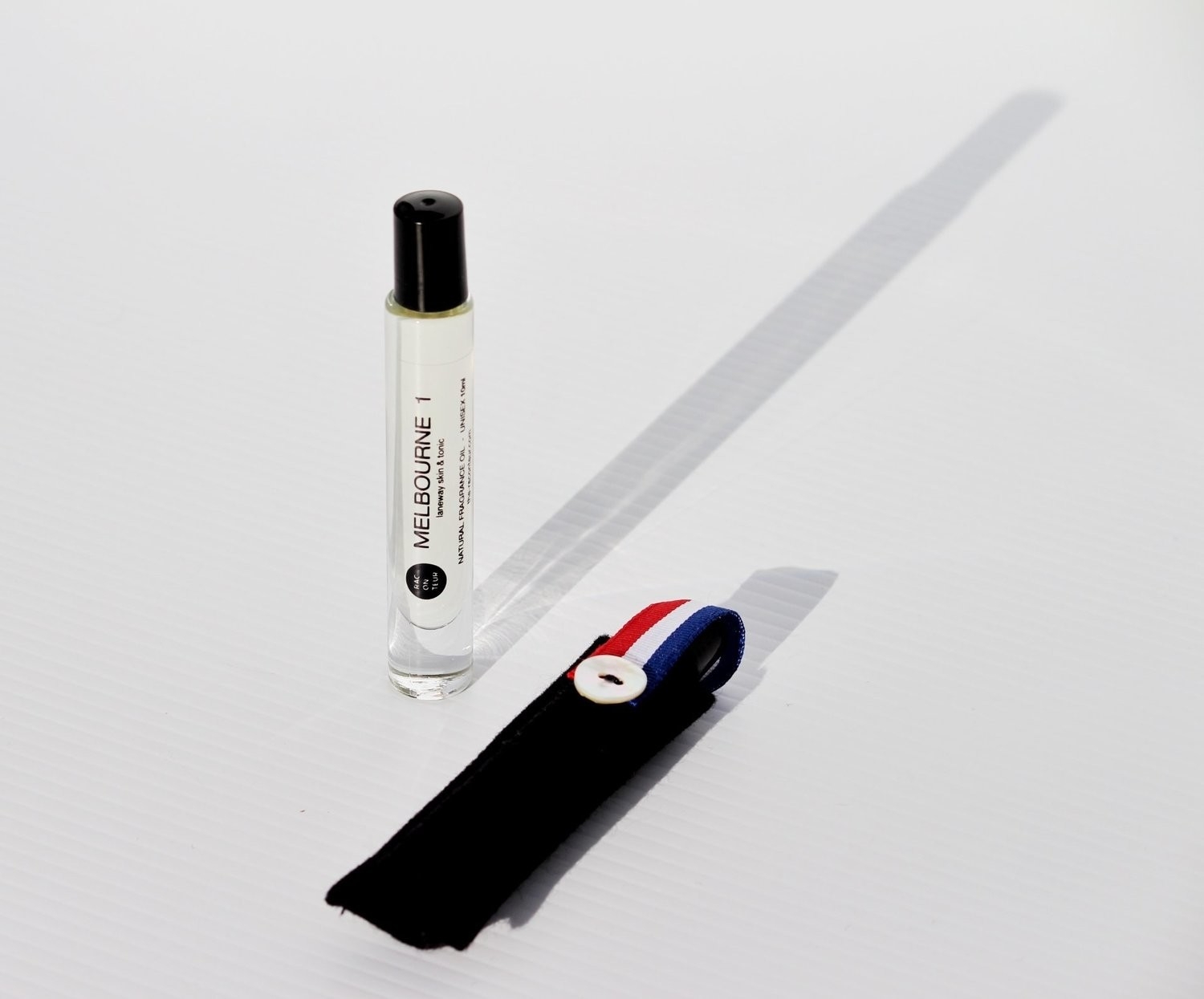 Fragrance Oil – Melbourne 1 10ml
LANEWAY SKIN & TONIC
Rich layers of botanical clues trace a secret line from the thrumming laneways of inner-city Melbourne to the wild and rugged shore of Port Phillip Bay, where native flora thrives. A trio of native white cypress, cedar and wild herbs conjures images of Melbourne's crisp autumn nights and a delicate rose note nods to the city's splendid gardens.

This fragrance oil is 100% natural. It is made of essential oils, plant absolutes and natural isolates. It doesn't contain any synthetic ingredient whatsoever. So it is free of all toxic chemicals, parabens, phthalates and other synthetic gimmicks designed to make the fragrance last an entire day.

Apply liberally from your wrist to your elbow, across your chest, and from your earlobe to the base of your neck. Do this every 3 hours or whenever you need to refresh your mood.
Out of stock
Get an alert when the product is in stock: