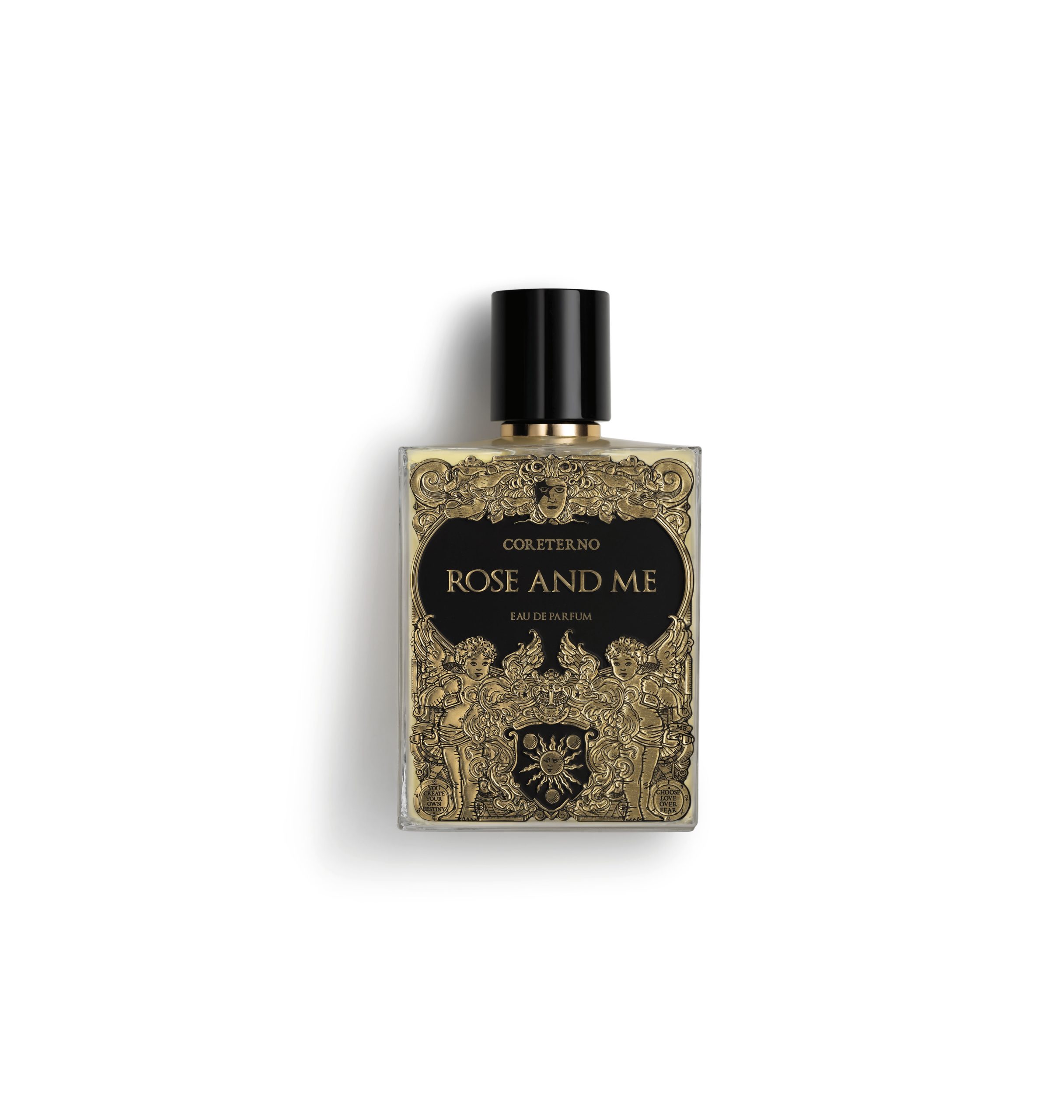 Fragrance Collection – Rose and Me EDP 100ml
A brazen statement. Rosa in the opening and nothing more. But a rose with a dark soul that is not mushy. A beating heart of flowers that are never banal to smell, like geranium and jasmine enriched from the noble saffron. This combination head-heart creates a floral fragrance that captures attention, an intriguing accord that rests on a firm, clean base, in which the notes of the dark patchouly dance together with the mystic Styrax and lignum vitae, the guaiac. Mosses bind and envelop the entire fragrance.

NOTES
Top: Black Rose
Middle: Geranium, Jasmin, Saffron
Base: Styrax, Patchouli, Guaiac Wood , Musks
HOW IT WEARS

Rose and Me brings us beautiful and juicy Rose tones yet contracts them with spices and woods taking this fragrance from pretty to sexy. The Saffron note comes out and the earthy tones ensure that the sweet Rose is never too sweet, this is a darker Rose fragrance. Rich and enticing, we get around 8 hours on our skin.
LORE LOVES 
We love the sharp spice and almost metalic tone that Rose and Me creates - so unexpected yet so perfectly balanced. Everyone knows Rose - some say it has magical powers, and Rose and Me reimagines the wonderful Rose scent. A thorny Rose that is simultaneously powerful and delicate, the scent of Rose and Me envelopes the skin and the senses.

PERFUMER
Luca Maffei

ABOUT THE BRAND
Created by Italian born couple Francilla and Michelangelo, working from their (family owned) gothic castle in the heart of Rome, Coreterno is a unique and renowned candle brand that combines Renaissance art with modern rock n roll references. As an ode to their ancestry, Coreterno reference their Italian history of art throughout the collection, even working with an artisan design house to create their (patented) labels that dates back to the Renaissance. In 2020 Coreterno launched their fragrance collection reflecting the world of rock n roll, pop and underground music from the 70s, along with a passion for classic art masterpieces fallen into oblivion, recovered and projected into a future that has a rebellious soul. The perfume collection is imbued with hope and positivity. Each fragrance has a mystical, enveloping and unconventional power that will awaken the inner rockstar in you.
4 in stock