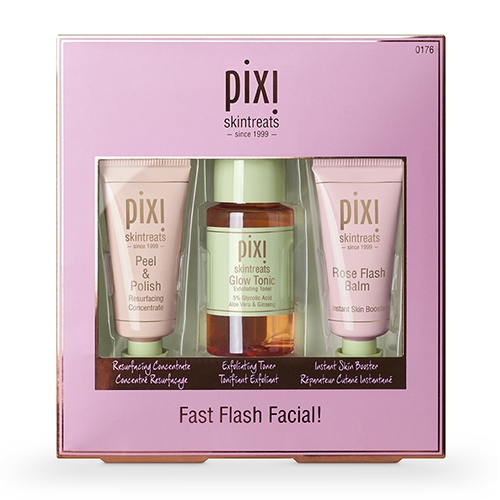 Pixi
Fast Flash Facial!
In one kit, discover the 3 easy steps for a fast and effective at at-home flash-facial!

Peel & Polish 15ml is an enzyme peel that loosens dead skin cells, gently exfoliates and polishes to reveal renewed soft skin.

Glow Tonic 40ml evens out skin tone for a brighter, clearer, smoother complexion.

Rose Flash Balm 15ml is a 3-in-1 formula that moisturises, brightens and revitalises to boost fatigued skin in a flash.
Please refer to individual product pages for ingredients listing.
3 in stock