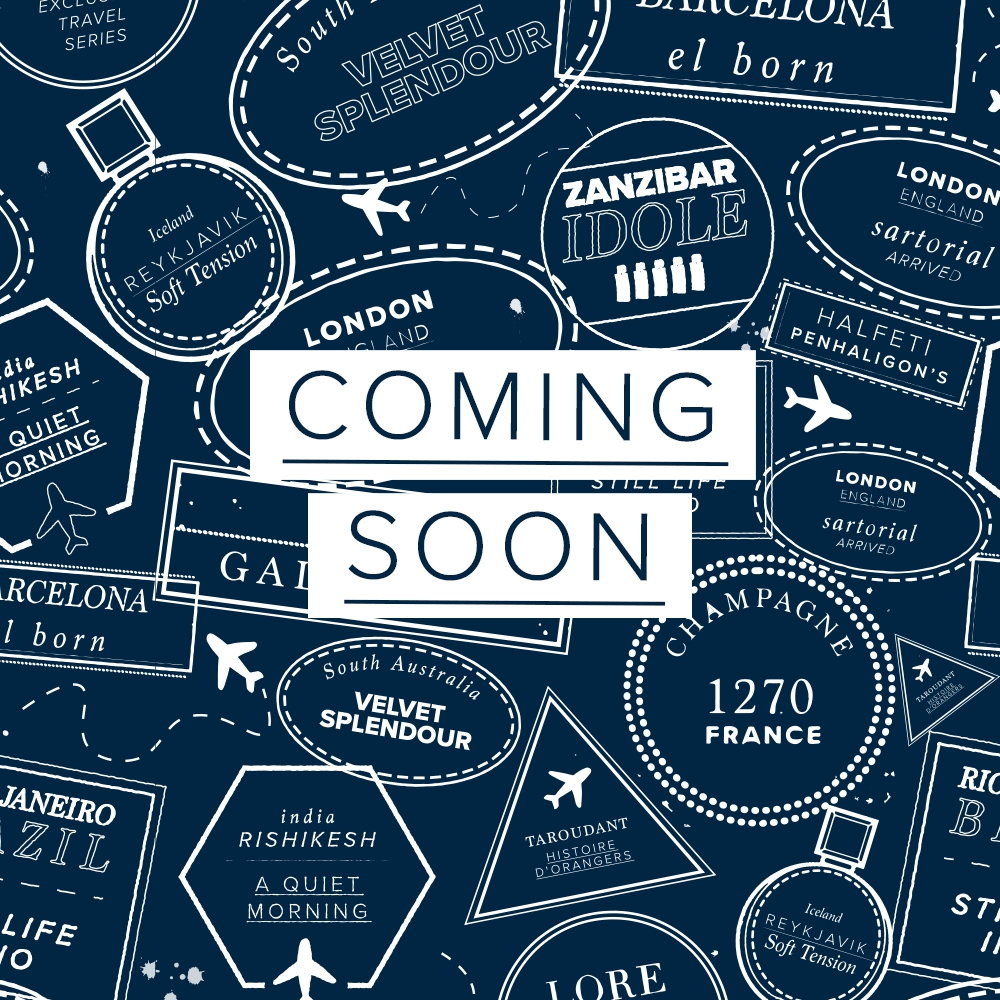 Exclusive Travel Series Fragrance Collection
Coming Soon! Subscribe to notifications below. Limited number of packs available.
Get ready, Lore is about to take you on an adventure, an around the world trip through fragrance.

This is our biggest discovery pack yet! Join us as we visit cities and places throughout the world and smell through the fragrances inspired by them.

This is an interactive fragrance collection...so you will feel like you are right here with us at Lore hearing the stories and inspirations behind some of our most unique and mysterious fragrances.

Sneak peek inside this exclusive collection:
4 x Sample Packs - designed to be explored weekly.
20 x 2ml Fragrance Vials - inspired by destinations around the world.
Exclusive Online Video Access - your very own Lore Tour Guide!
So, are you ready for your sensory journey, maybe visit the world without getting out of your PJs or leaving the couch!?

We are super excited for this and hope that you love it as much as we do!

Launching very soon...subscribe to notifications below as you do not want to miss out on this!

Full product details will be detailed upon launching.

Out of stock
Get an alert when the product is in stock: