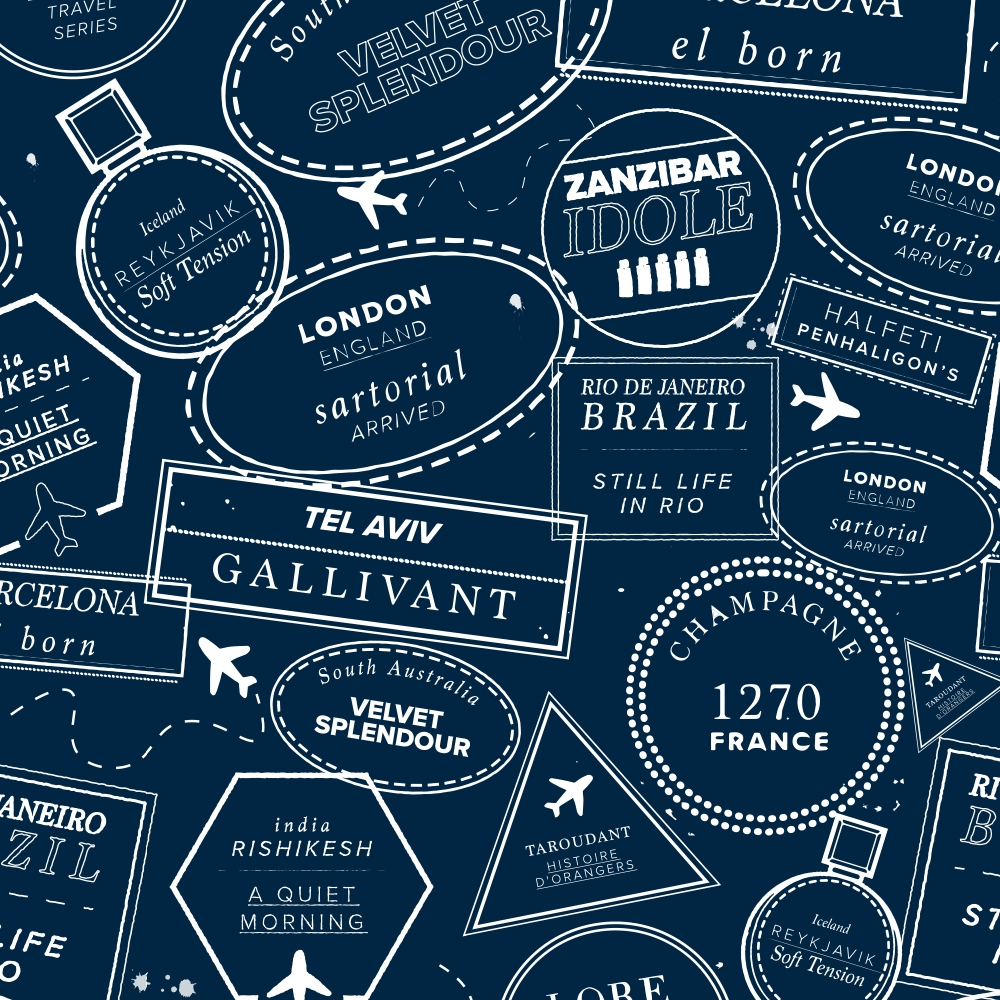 Exclusive Travel Series Fragrance Collection
Get ready, Lore is about to take you on an adventure, an around the world trip through fragrance!! 

Travel is sadly off the cards for some time so we have created a scented solution...if you're anything like us, travel, both within Australia and overseas, brings us so much joy and inspiration; it's been hard to imagine a year without holidays! This year has been tough for everyone, some worse than others, but we have all had to adapt to a different way of life, and who knows for how much longer.

To ease the wanderlust, we have collated past travel memories and dream destinations to create the Exclusive Travel Series Fragrance Collection for luxury fragrance lovers to enjoy at home.

How it works:
You receive a beautiful, travel-inspired box in the post, each containing 4 weeks of round-the-world fragrance 'travel'. Each week, 5 fragrance vials can be opened and experienced alongside 'tour guide' Jess' fun and informative online videos. With almost 2 hours of expert video content, we will discuss the notes of the perfumes and the destinations and stories that have inspired them, it is like having one of our famous Lore fragrance consultations in your own home.
It's sweet wanderlust relief in a beautiful box - an around the world fling with fragrance!

We had so much fun making this pack and we know it's going to be such a novel and inspiring experience for so many people, after what's been a bit of a dreary few months. This is our biggest discovery pack yet. Join us as we visit cities and places throughout the world and smell through the fragrances inspired by them.
This is an interactive fragrance collection...so you will feel like you are right here with us at Lore hearing the stories and inspirations behind some of our most unique and mysterious fragrances.
What is included:

4 x Sample Packs - designed to be explored weekly.
20 x 2ml Fragrance Vials - inspired by destinations around the world.
Exclusive Online Video Access - almost 2 hours of video content with your very own Lore Tour Guide, Jess!
So, are you ready for your sensory journey, visit the world without getting out of your PJs or leaving the couch!?

Very limited numbers are available for launch - so don't miss out!  

PLEASE NOTE:

Local pick up is not available for this product as it is made to order.
Please allow up to 7 business days for your order to be dispatched.
As the samples are filled by hand there may be slight variances in the size of the vials.
All samples are packed in house using testers from the brands. They are not pre-filled branded vials.
57 in stock