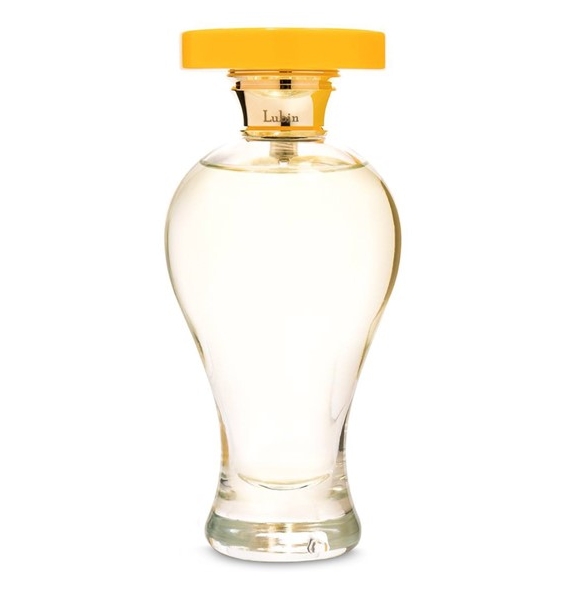 Epidor EDP 100ml
Lubin's 'Classique Collection' is expressed through timeless perfumes inspired by emblematic women who perfectly embody their eras. Epidor takes us to a fragrant golden harvest at the end of spring. The gentle scent of ripe wheat in the warm breeze – the blond sheaves now lie scattered on the ground. The village women working in the fields can exhale, as they lay down their sickles and find some a shady relief, whilst quenching their thirst in the stream. They will dance tonight to celebrate harvest's end. A peddler came by yesterday, and now, their skin is fragrant with orange blossom, mingling with jasmine and violet. Their rough smocks have a musky scent, and notes of fresh-cut hay and Frangipane tart swirl in the air. While darkness descends upon the fields, they close their eyes for a moment, giving way to their dreams.

NOTES
Top: Violet, Plum
Middle: Jasmine, Orange Blossom
Base: Cedar Wood, Sandalwood, Tonka Bean, Vanilla

PERFUMER
Thomas Fontaine

HOW IT WEARS
This bold fruity floral Eau de Parfum makes quite a statement on the skin, with up to 8 hours wear. With a deep and rich opening from the Violet and Plum notes – the Violet creates a delicate depth and the Plum creates a gourmand feel without without becoming too sweet. As Epidor moves through the creamy florals and settles into the skin the smooth, earthy notes come out. Epidor settles into a smooth scent (from the Tonka Bean) which beautifully balances the creamy, bright Orange Blossom.

LORE LOVES
We love that Epidor is such a fun and playful scent, but oozes elegance. With rich, contrasting notes creating a lasting impression, Epidor is not one for the faint hearted. Another winner from the Lubin house, they can do no wrong. We are immediately transported to a field during summer the scent of fruit, flowers and hay being harvested – Epidor feels rugged like the earth but refined like the French women maintaining it.

ABOUT THE BRAND
Born in 1774, Pierre-Francois Lubin lived in a period thought to be the most eventful in France's history. He began his career as a perfume apprentice at the age of 10 to the famous Jean-Louis Fargeon in 1784. During this time under Fargeon's tutelage, Lubin came to be entrusted with the beauty recipes of the French Royal Court. Fargeon came from a dynasty of expert perfumers and was Marie Antoinette's official fragrance supplier. Renowned as the 'holder of the secrets of beauty of the old court of France' and thanks to his illustrious patronage, Lubin became the favourite perfumer of many European Courts. In 1821, he became the appointed official supplier of the King of England George IV. Then, in 1823 perfumer to the great Tsar of Russia Alexander I.

FREE RETURNS
Love your fragrance or return it for free. Learn more about The Lore Promise here. 
1 in stock