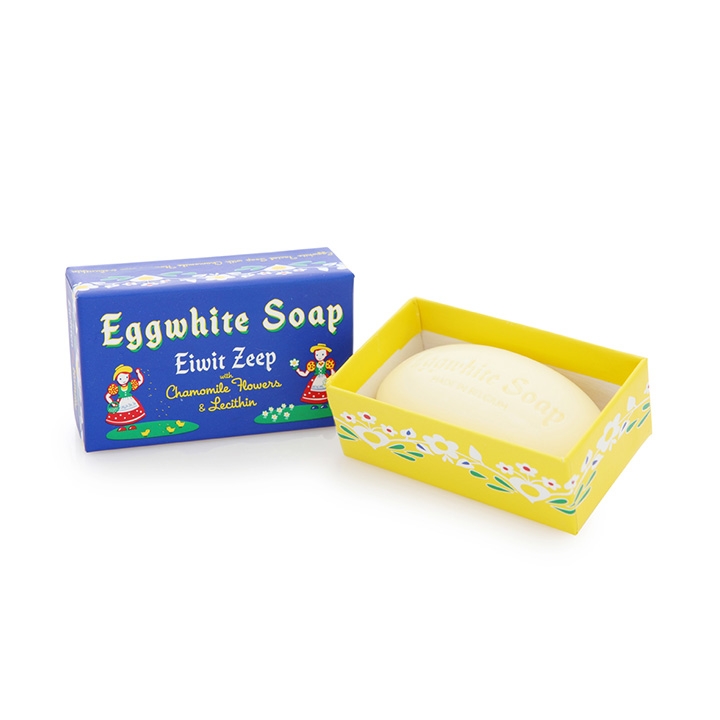 Eggwhite & Chamomile Soap 53gm
Raise the bar on your current skincare routine, and say hello to the BEST 5 Minute Facial on the planet- Kalastyle's Eggwhite Facial Soap.
If you haven't tried this product, it's time to get your eggwhite-on!

Fresh from the Belgian countryside the Eggwhite Chamomile Soap is produced with pure eggwhites, chamomile and lecithin. This amazing soap washes away dirt and impurities, purifies and tightens pores, restores a youthful glow whilst leaving oh-so-soft, glowing skin! Suitable for all skin types.  

Added bonus: use this soap to clean your makeup brushes once a week- results are amazing!


Just add water to work up a protein-rich eggwhite foam. Rub the lather generously on face and neck. Leave mask on for 5-10 minutes. Rinse with luke warm water & pat dry. If using in shower, works great on décolletage, shoulders & back too!
Natural vegetable base (sodium palmate and sodium palm kernelate) aqua, chamomile flower, glycerin, egg white, palm acid, sweet almond oil, sodium chloride, palm kernel acid, lecithin, etidronic acid, tocopherol acetate, coumarin, titanium dioxide
8 in stock