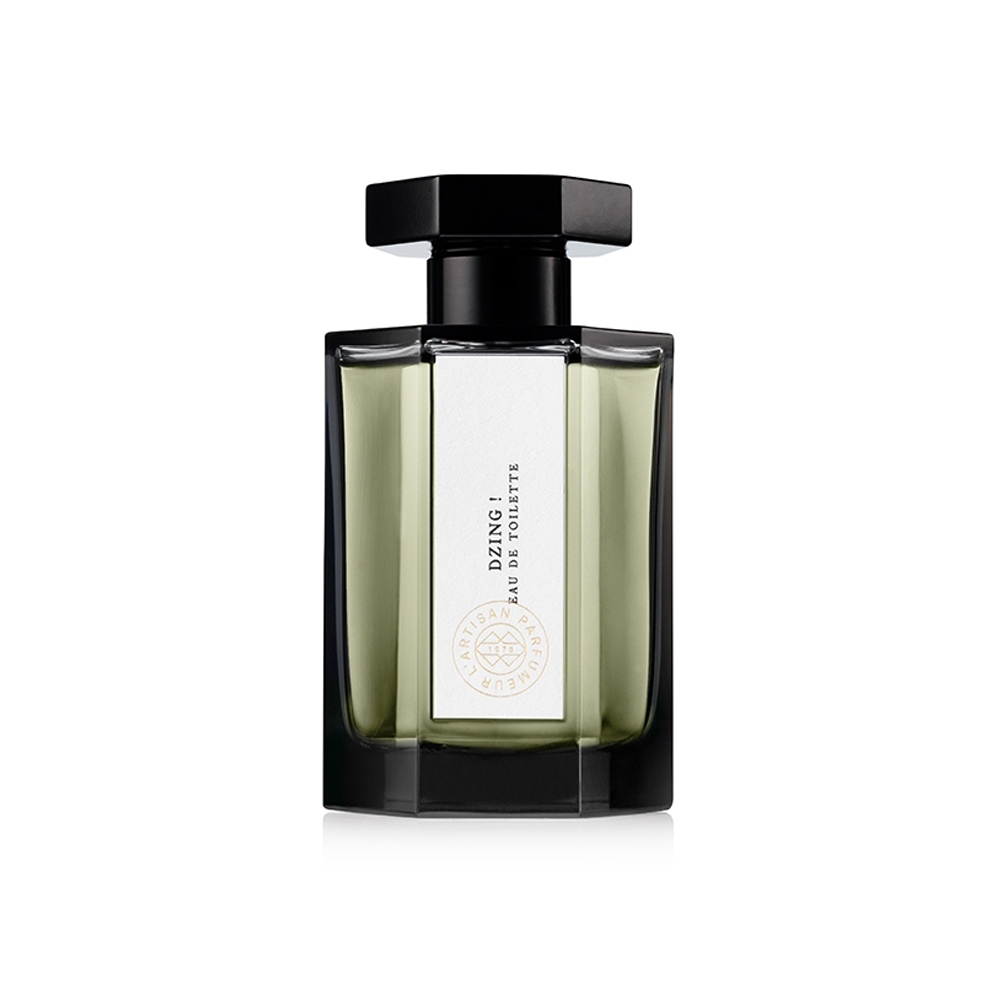 Dzing! EDT 100ml
Dzing ! is inspired by the magical evocation of a circus. The classic circus of a bygone era, imagine the scent of warm hay, cardboard cut-outs, sawdust on the ground, saddle leather as performers ride by on horses, children eating toffee apples – all of these scents are then accompanied by the music and the buzz of the circus. Dzing ! is a wonderfully magical circus with a bohemian soul, the circus of stories we were told as children. Dzing ! is a unique perfume from both an olfactory and conceptual perspective. A fusion of soft and fierce, dirty and clean, all of the smells of the circus coming together - Leather, Fur, Wood, Talc, Iris and Caramel.

NOTES
Top: Iris, Ginger, Saffron, Daffodil
Middle: Leather, Toffee, Cotton Candy
Base: Caramel, Tonka Bean, Musk

HOW IT WEARS
Dzing ! is the sum of its varied notes combining interestingly to create a uniquely earthy, animalic effect. We definitely get a Leather note that is soft and smooth coming out. A somewhat polarising fragrance with its influence and effect ranging from sweet fruits and candy floss to leather, dirt, dung and hay. The dry down effect is therefore different on everyone. Dzing ! has great longevity for an Eau de Toilette with lasting power of 6 – 8 hours on the skin.

LORE LOVES
Dzing ! is another iconic fragrance from both Olivia Giacobetti and L'Artisan Parfumeur, and we just love the dirtiness yet the subtlety of this fragrance. There is almost a faecal tone to this scent, like the dirtiness of the stables where the circus animals sleep that we kinda love. Its weird but there is something incredibly alluring. Dirty but nice. Dzing ! conjures memories of time gone by, childhood adventures, warm skin, earthy fun, getting dirty without a worry; experiences that can't be replicated.

PERFUMER
Olivia Giacobetti

ABOUT THE BRAND 
L'Artisan Parfumeur, the original niche perfume house was launched in 1976. The iconic French perfume house has paved the way for niche perfumes, while working with some of the world's best noses. L'Artisan Parfumeur continues to innovate and create artisan, niche perfumes. A perfume collection for the perfume connoisseurs, L'Artisan's signature perfume style remains at the forefront of the niche perfume world setting trends and creating unique masterpieces.

FREE RETURNS
Love your fragrance or return it for free. Learn more about The Lore Promise here. 
1 in stock