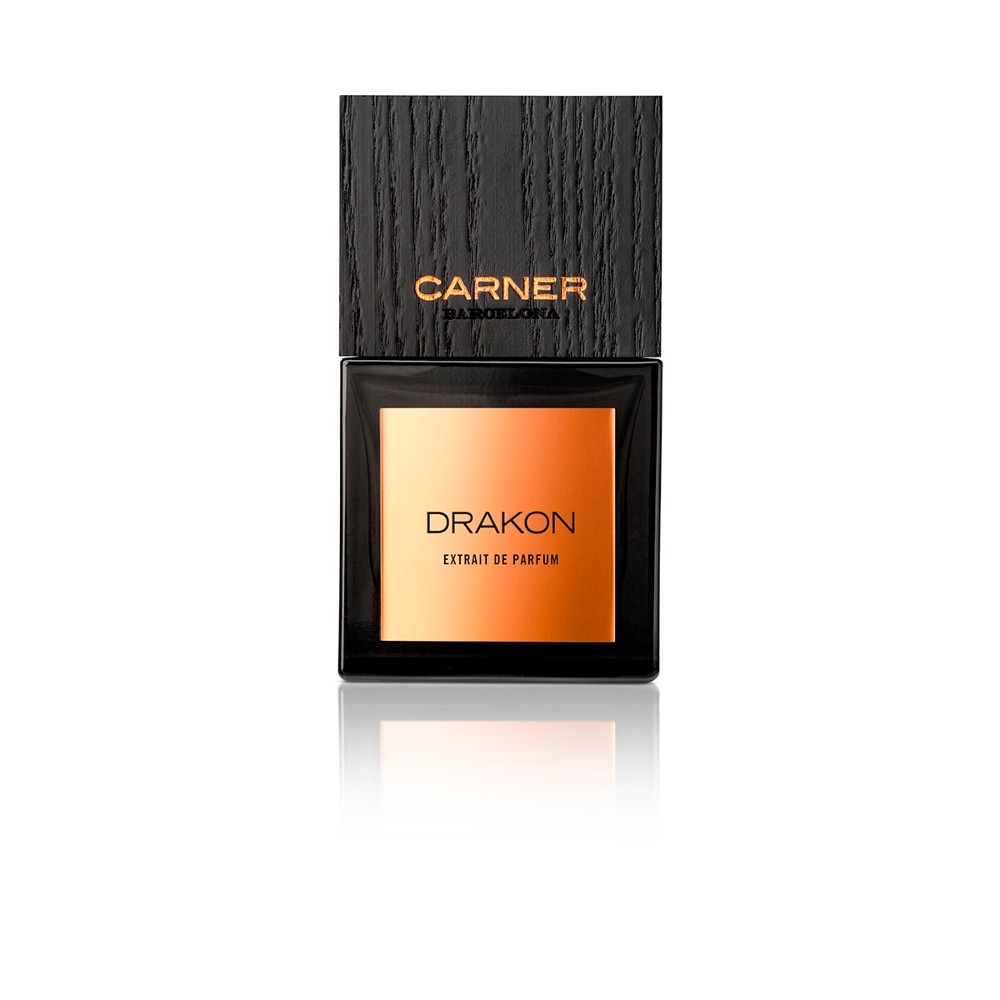 Drakon Parfum 50ml
Carner's Drakon was inspired by a fabulous creature...the dragon that attracted the modernist artists, appealing to their imagination; some are benevolent characters, laden with wisdom, protectors of princesses or treasures, others are ferocious and evil, threatening, with large jaws and claws... A sophisticated green freshness, embodying the skin of the dragon opens up the perfume. A freshness achieved through the combination of cypress, betel leaf and black pepper. As the dragon takes strength and unfolds its greatness the perfume fires up with an explosive oud wood from akigalawood and cypriol and fuses with a vivid refined leather accord. Encased a hand crafted wooden box that exudes sophistication and contemporary luxury.

Carner Barcelona use only the highest grade and ethically sourced ingredients and materials when creating each fragrance.

NOTES
Top: French cypress, Indian betel leaf, Magadascar black pepper
Middle: Orange Flower Of North Africa, Indian Cypriol, Akigalawood 
Base: Leather Accord, Canadian Fir Balsam Absolute, Australian Sandalwood

PERFUMER
Jordi Fernandez

ABOUT THE BRAND
Created by Sara Carner in 2008, the Carner Barcelona perfume collection is a beautiful, modern and sophisticated ode to her home of Barcelona. Capturing the essence of the Barcelona's Mediterranean soul, Carner Barcelona has a unique vibrance much like the city itself. Each scent has its own identity and tells the story of Barcelona, from its culture, to its architecture, lifestyle and people. Entirely produced in Barcelona, using local artisans, the Carner Barcelona perfume line merges tradition with modern innovation to truly infuse each scent with the Mediterranean spirit. The wooden caps on each bottle of perfume are sourced ethically from sustainable European forests then engraved by hand in Barcelona. The elegant glass bottles portray the effortlessly chic aesthetic of the Mediterranean coast line. And each perfume box has a special message engraved on the inside panel that evokes the emotion of each fragrance and ultimately, the spirit in which each Carner Barcelona fragrance is always "made with love".

FREE RETURNS
Love your fragrance or return it for free. Learn more about The Lore Promise here. 
2 in stock