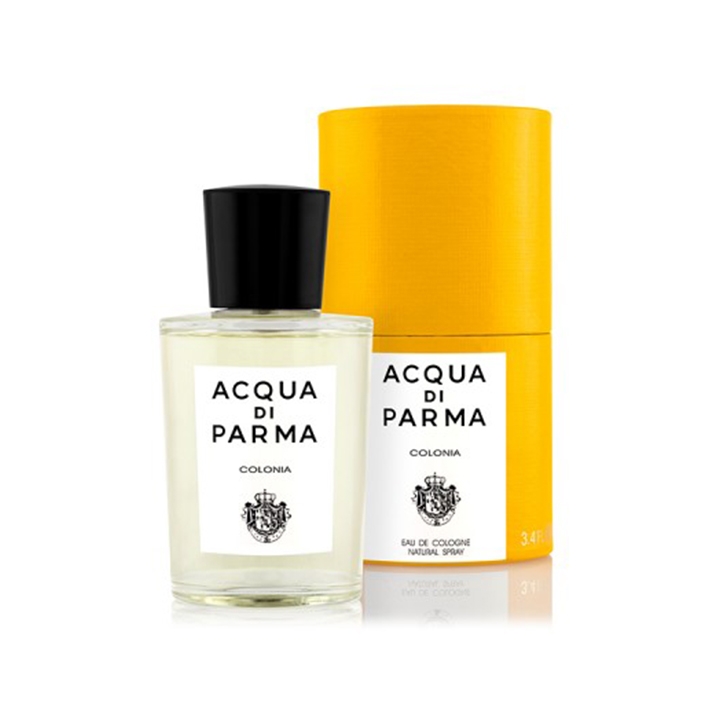 Colonia EDC 100ml
Colonia was first created in 1916, becoming an iconic Italian fragrance that grew in popularity pre war in the 1930's and post war in the 1950's. Since then, the Colonia legend has prevailed and a collection under the Colonia name has developed. All based on the original aromatic and elegant Colonia.

The original Colonia is pure elegance in fragrance form, quite simply a classic. Both the fragrance and the perfume house rose to international success in the 1950s, when Hollywood film stars travelled to Italy and discovered the fragrance range in highly exclusive tailor shops, where it's unmistakable Italian style and elegance was heightened. Stars such as Cary Grant, David Niven, Ava Gardner, Eva Turner and Audrey Hepburn were all fans of the legendary Colonia fragrance.

Colonia embodies the quintessential Italian sense of lightness and sophistication, reflected by a harmonious blend of aromatic, citrus and floral notes. A timeless fragrance that is well loved and enduring. Colonia is the fresh and elegant embodiment of Italy.

NOTES
Top: Lemon, Sweet Orange, Calabrian Bergamot
Middle: Lavender, Bulgarian Rose, Verbena, Rosemary
Base: Sandalwood, Vetiver, Patchouli

PERFUMER
Undisclosed

HOW IT WEARS
Colonia by Acqua Di Parma is an Eau de Cologne that should give the wearer anywhere from 4 - 6 hours on the skin. It's aromatic and slightly spicy citrus and floral notes create a delightful balance of uplifting freshness and earthier depth, whilst also giving moderate projection and longevity equally.

LORE LOVES
We love the way this original creation of Colonia was the first of it's kind. We also love that having been created in 1916, this original concoction of Colonia captures all the feels of Italy in the beginning of the 20th century. A beautiful and complex citrus scent, worn by pre and post war stars and celebrities of the silver screen, both men and women alike. A charming and classy, old school classic…and a little piece of history.

ABOUT THE BRAND
With the creation of the iconic Colonia fragrance in 1916, Acqua di Parma has grown to become one of the leading Italian perfume houses. With Colonia's popularity gaining momentum both pre war in the 1930's and post war in the 1950's, it is renowned for being an exclusive high society perfume house. Wth a star studded clientele and classic formulations, Acqua di Parma captures the essence of Italy and its finest ingredients in true style.

FREE RETURNS
Love your fragrance or return it for free. Learn more about The Lore Promise here. 
1 in stock