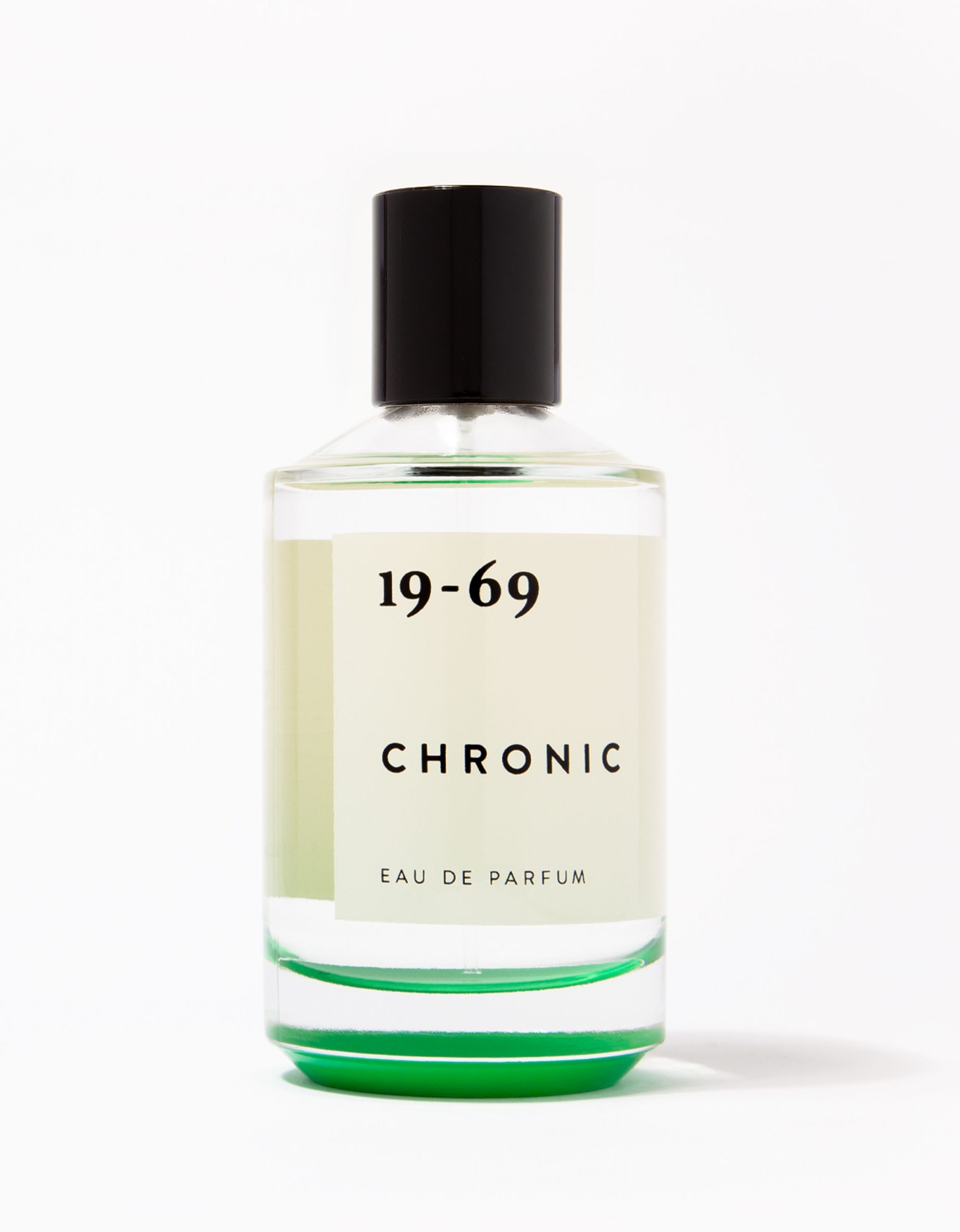 Chronic EDP 100ml
Chronic is an acknowledgement of the cannabis cultivation in Southern California during the 90´s. The scent is leafy, vibrant and green.

"In 1996, California became the first state in the US to legalize medical cannabis. But scratch the surface and there has always been a long history of cannabis cultivators and enthusiasts dedicating their lives to refining the herb. Chronic is a term for cannabis and also alludes to the debut album by Dr. Dre. ´The Chronic´ was released in 1992, the same year as the L.A riots." Johan Bergelin

NOTES
Top: Petitgrain, Bitter Orange, Bitter Grapefruit, Russian Clary Sage
Middle: Virginian Cedarwood, Cannabis Accord, Amber
Base: Patchouli, Vetiver, Cashmere Wood, Moss, Musk

PERFUMER
Johan Bergelin

HOW IT WEARS
Well we all expect the Cannabis note to be pretty prominent with this one! The surprising and best part about this fragrance is that it is so well blended that you don't smell like you've just rolled a joint. It is complex blend with an opening of Sage, green notes citrus notes - bright and refreshing on the skin. Chronic feels like an afternoon spent enjoying a green juice and a joint whilst lazing on the freshly mowed grass. A mellow green scent without the usual sharpness associated with green fragrances. Chronic settles into a wonderfully fresh and smooth woody fragrance on the skin as the Oak Moss and Cedarwood soften the fragrance out over time, also providing great longevity - around 7 to 8 hours wear.

LORE LOVES
We imagine the 90's skater culture of California when smelling this fragrance, and as this fragrance celebrates the legalisation of cannabis there in the 90's it is suitably laidback and mellow. It is summer days passed at the skate park, the soft waft of cannabis in the air along with all of the green, aromatic and refreshing scents of nature on a hot day, perhaps a little Dr Dre playing from someone's boombox as they watch on.

ABOUT THE BRAND
Founded by Swedish artist and product developer Johan Bergelin in 2017, 19-69 is a fusion of artists from Scandinavia, France and Italy working passionately on this collection. 19-69 is a range to push boundaries and explore art. Based on iconic moments throughout history, 19-69 represents freedom, tolerance and counterculture.

FREE RETURNS
Love your fragrance or return it for free. Learn more about The Lore Promise here. 
3 in stock