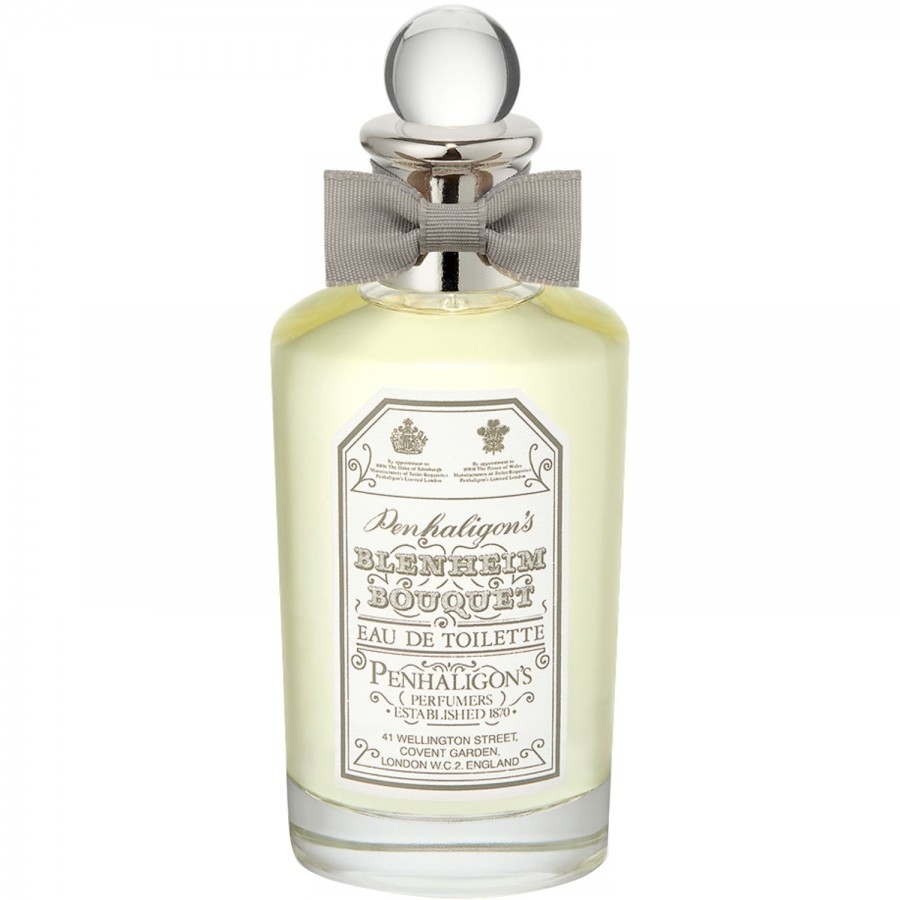 Blenheim Bouquet EDT 100ml
A cocktail of aromatic and citrus notes, as charming as the British humour. One of the original scents created in the Penhaligon's collection, Blenheim Bouquet was made for the Duke of Marlborough in 1902. A gentleman's cologne with a legendary past, Blenheim Bouquet is a classic concoction, as dry and fresh as the finest gin. A wonderful fusion of spicy and fresh citrus elements, this is a fragrance of elegance and a bouquet of fresh enjoyment.

NOTES
Top: Lemon, Lime, Lavender
Middle: None
Base: Pine, Musk, Black Pepper

PERFUMER
Undisclosed

HOW IT WEARS
Blenheim Bouquet is an Eau De Toilette which should give you anywhere from 4 – 6 hours of longevity on the skin. It's a polite combination of Lavender, Citrus, Pine and Pepper settled in a base of Musk, ensuring a richer, sweeter dry down that will be delicious, but never overwhelming.

LORE LOVES
Like an old school charmer, circa 1902 - the year of it's creation, Blenheim Bouquet must be doing something right, because it's still a popular choice for anyone wanting a touch of something sweeter and deeper than your average Eau de Toilette. For the person who knows what they both like and need. We love how this original, classy and versatile scent is just as any well-to-do Brit should be - perfect for any occasion or weather. Refined and impressive.

ABOUT THE BRAND
A classic English perfume house, William Penhaligon owned a barbershop, which became a perfumery in 1870, launching his first fragrance in 1872. This fragrance was created regularly for its many fans until the store was destroyed in The Blitz of 1941. Despite the store being destroyed, the fragrance house endured and was honoured with a Royal Warrant by the Duke of Wellington in 1956 for manufacturing toiletries. Many of the classic scents in Penhaligon's collection remain to this day, while many modern scents have been added. Penhaligon's remain true to William Penhaligon's vision of fine, traditional perfumes and techniques.
2 in stock