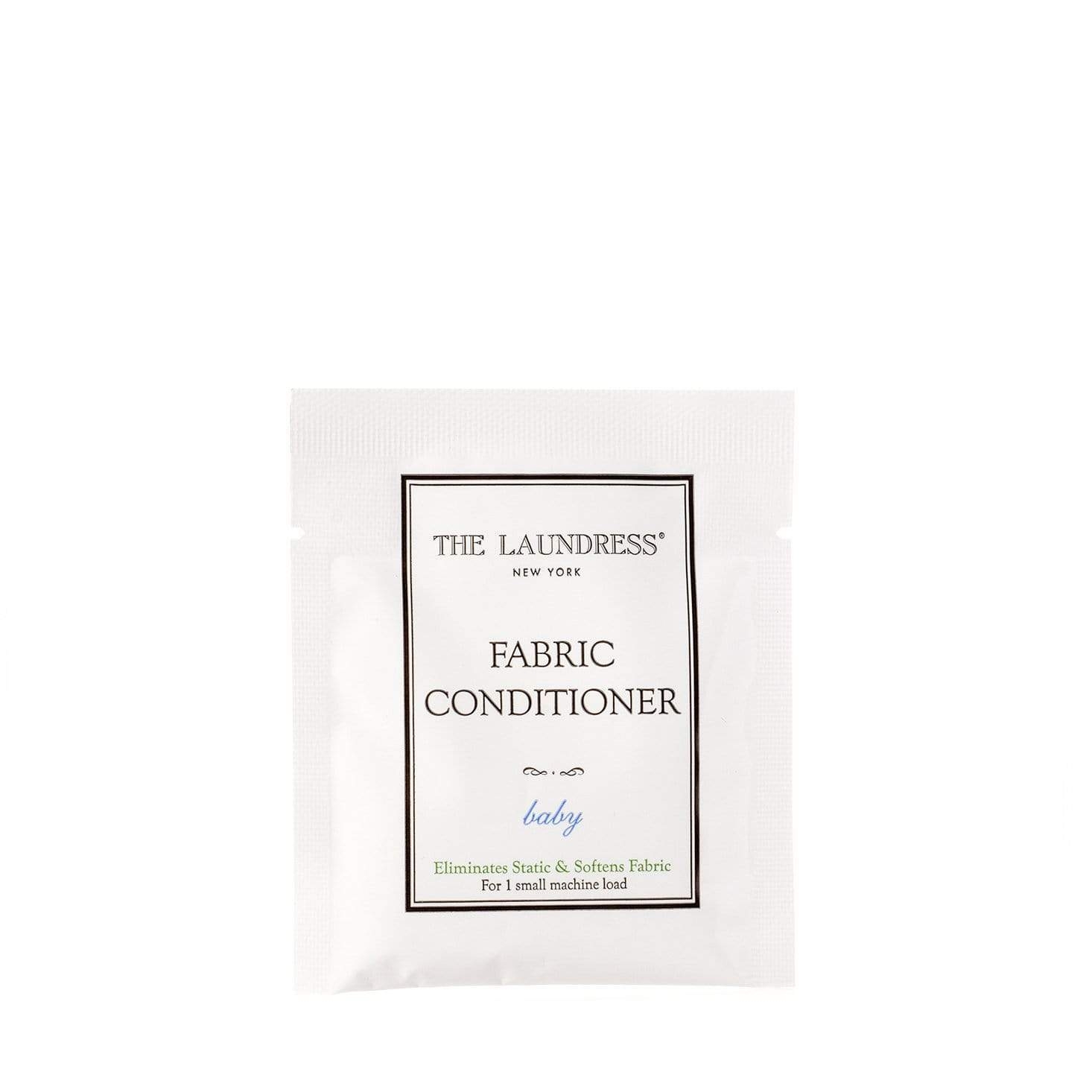 Baby Fabric Conditioner Sachet
Headed out of town? The Laundress Sachets are designed to make life easier while away from home. Be prepared—toss one or more in your handbag, travel bag, or toiletry bag. Gentle on delicate skin, this allergen-free conditioner is the perfect complement to The Laundress Baby Detergent. Decreases drying time, reduces wrinkles, and eases ironing while eliminating static cling. Made in USA.
Plant-derived softener (canola-based), mineral-derived cleaning enhancer (calcium chloride), essential oils, and fragrance.
- Nontoxic, biodegradable, and allergen-free.
- Cruelty free, vegan, free of petroleum, phosphate, phthalates, and artificial colour.
- Colour and texture may vary with natural ingredients.
 
LORE LOVES


ABOUT THE BRAND
Many laundry cycles ago, The Laundress founders Gwen Whiting and Lindsey Boyd were young fashion enthusiasts; launching careers in one of the worlds best dressed cities, New York. Whilst building their wardrobes they were confronted with the frustration of maintaining them: replacing prematurely worn items and paying painful dry cleaning bills on a weekly basis. In 2002, the pair spent two years researching and developing the very elixirs they (and their wardrobe) longed for. The result – a highly effective, non-toxic line of laundry products. Each product is carefully crafted to work its magic on a specific fabric with outstanding results. A work of art built on science. The Laundress collection is sophisticated, eco-conscious, and easy to use.


8 in stock