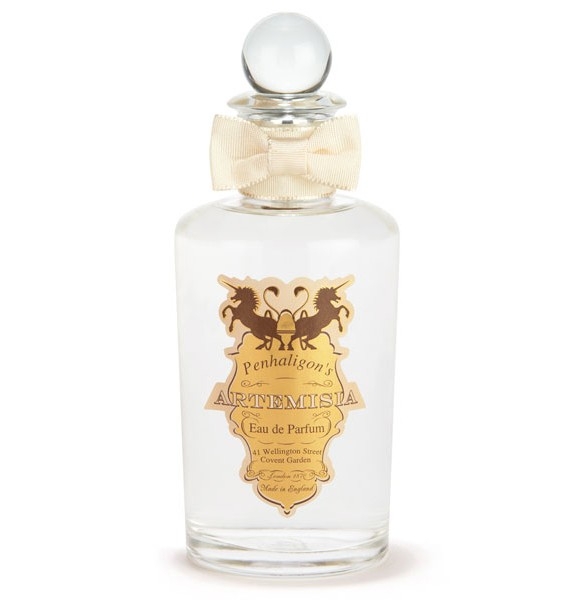 Artemisia EDP 100ml
Artemisia is a beautifully silky, soft fragrance, inspired by romantic tales from Greek Mythology and named in honour of Artemis, the Goddess of the hunt, whose symbol was the Moon. An ode to the romance of nature, a delicate woodland speckled with flowers blooming, lush greens and soft woods. The continual passing of seasons is seen and experienced, particularly the nostalgia of autumn when the changes become more apparent. The leaves change colour and drop as nature prepares for the cooler months. The goddess Artemis takes aim; she gracefully arches her bow, saplings quiver in anticipation. Slivers of lush Nectarine, Jasmine and Violet peek above the warm Caramel softness and creamy Vanilla. Nature is Artemis' domain. A feminine melody of notes that gently hums on the skin. At the base of Artemisia is a creamy, sweet blend, which unfolds underneath a lunar veil of florals, delicate orchard fruits and crisp green foliage. The complexity of nature transcribed through scent.

NOTES
Top: Nectarine, Green Foliage
Middle: Green Apple, Lily Of The Valley, Jasmine, Tea, Violet
Base: Vanilla, Oakmoss, Sandalwood, Musk, Amber

PERFUMER
Undisclosed

HOW IT WEARS
We find on us Artemisia lasts around 7 hours. We get hints of the Green Foliage complimenting the Lily of the Valley, sweetened and deepened by the Nectarine, Apple and Amber. As it develops, Artemisia leaves a nostalgic breath of autumn delicately on your skin and in the air around you. As the soft comforting notes of Musk and Violet come alive they create a softness, a gentle bed of notes in the skin.

LORE LOVES
Powdery and reminiscent of a faraway woodland setting. There is a forlorn quality about Artemisia, like sitting with warm milk swaddled in a blanket, knowing that it is nearly time for you to say goodbye to your favourite spot in the forest as winter approaches. Moreover, it reminds us of the early moments, when you first see the leaves turning red on the trees, and know that soon you'll be spending more time indoors. This is an exquisite encapsulation of the season of autumn in Artemisia.

ABOUT THE BRAND
A classic English perfume house, William Penhaligon owned a barbershop, which became a perfumery in 1870, launching his first fragrance in 1872. This fragrance was created regularly for its many fans until the store was destroyed in The Blitz of 1941. Despite the store being destroyed, the fragrance house endured and was honoured with a Royal Warrant by the Duke of Wellington in 1956 for manufacturing toiletries. Many of the classic scents in Penhaligon's collection remain to this day, while many modern scents have been added. Penhaligon's remain true to William Penhaligon's vision of fine, traditional perfumes and techniques.
Out of stock
Get an alert when the product is in stock: