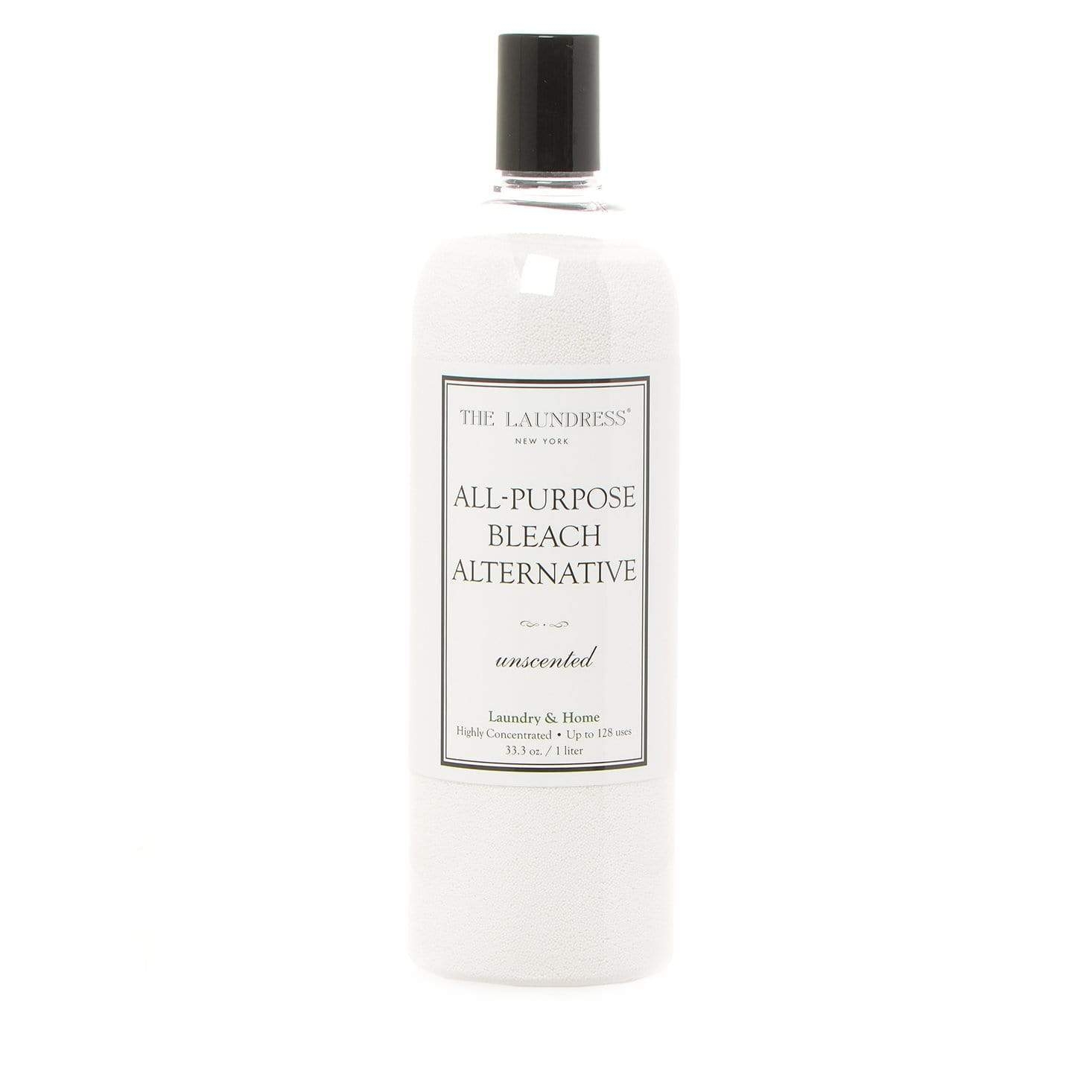 All Purpose Bleach Alternative 1 Litre
We all love to give our laundry and home an extra boost of clean. This nontoxic, biodegradable, and fragrance-free alternative to chlorine bleach works wonders to safely remove dirt, stains, and odours. Using a Chlorine-free oxygen bleach (sodium percarbonate), this is ideal to add to the wash cycle to whiten and brighten clothes—it's safe for all colours. Being chlorine free ensures that the chemical scent associated with traditional bleach is not evident in this product. This is also amazing to use on any items with an odour you would want to neutralise.

Highly concentrated, this 1 litre size is enough for up to 32 washes or 64 soaks or 128 stains. You can also use this single product to clean your entire home - floors, tiles, sinks, and surfaces. An amazing product to use to remove limescale, soap scum, to clean grout - the list goes on! It is unscented so will not leave a residue of fragrance throughout the home. Do not use on silk, wool or leather. Please note that The Laundress All-Purpose Bleach Alternative will not work in cold water, this product needs to be heat activated with hot water.

- Cruelty free, vegan, free of petroleum, phosphate, phthalates, and artificial colour.
- Colour and texture may vary with natural ingredients. 

LORE LOVES
We love a multi-purpose product and this is something that we think every household needs! The Laundress All-Purpose Bleach Alternative is a gentle all-rounder to use safely on your laundry, but also to clean your entire house. We love to have this on hand for a gentler alternative to traditional bleach for just about any cleaning conundrum!

ABOUT THE BRAND
Many laundry cycles ago, The Laundress founders Gwen Whiting and Lindsey Boyd were young fashion enthusiasts; launching careers in one of the worlds best dressed cities, New York. Whilst building their wardrobes they were confronted with the frustration of maintaining them: replacing prematurely worn items and paying painful dry cleaning bills on a weekly basis. In 2002, the pair spent two years researching and developing the very elixirs they (and their wardrobe) longed for. The result – a highly effective, non-toxic line of laundry products. Each product is carefully crafted to work its magic on a specific fabric with outstanding results. A work of art built on science. The Laundress collection is sophisticated, eco-conscious, and easy to use.


6 in stock